Happy March, people :)
Have you heard about the March photo-a-day challenge?
It's basically a list of prompts for you to interpret and photograph every day in March.
How fun is that?!
Here's the list (so today I'll post a photo that means "up" to me):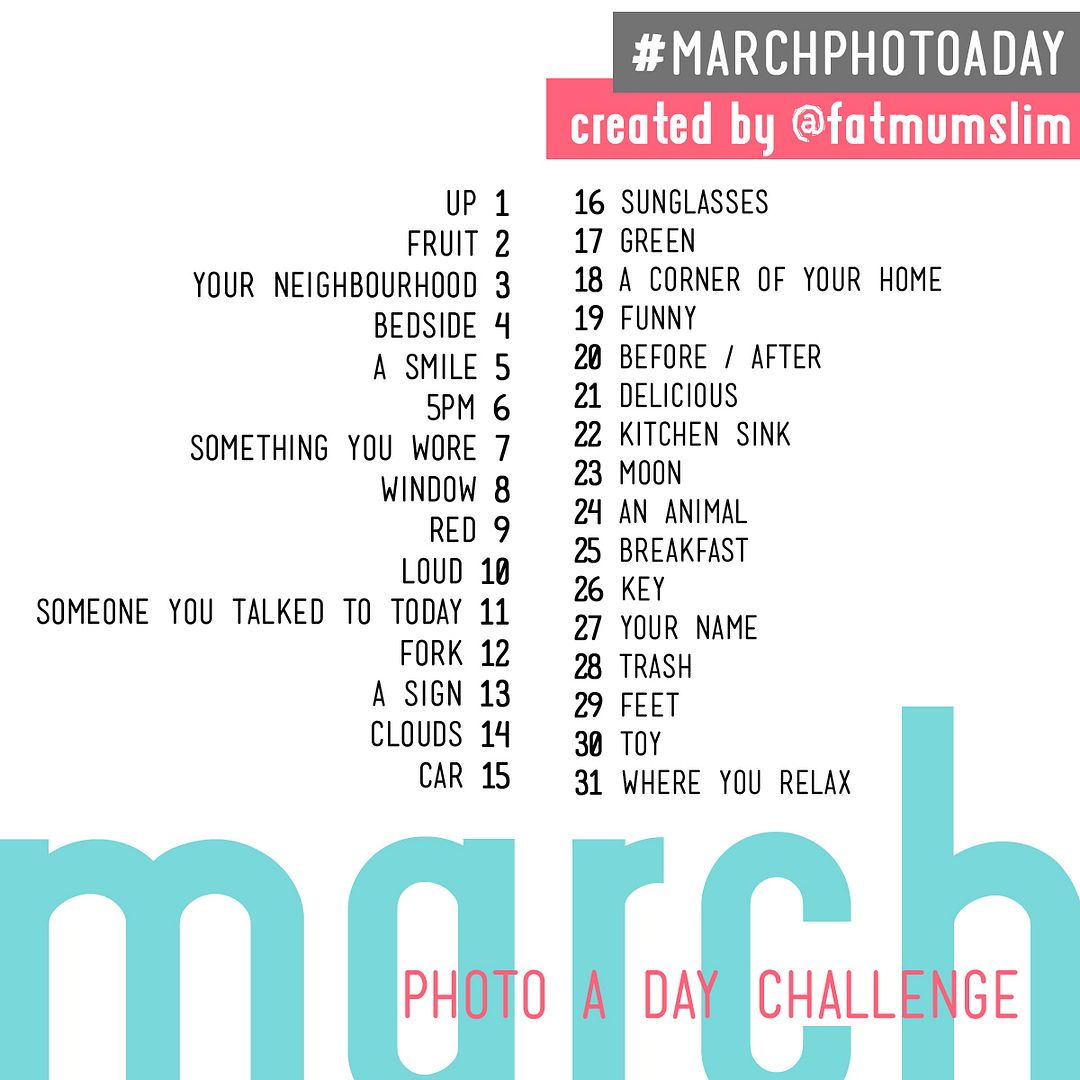 I'm going to post a photo daily on
Facebook
and then I'll do a weekly round up here on the blog.
I think doing this challenge will be a great way to practice my photography skills & be super creative.
I'd love to see your photos, if you want to participate. You can post the pics on your blog, on Instagram or Facebook. It's no big deal if you miss a day, by the way.
You can read more about the challenge at
Fat Mum Slim blog
(she has a great blog).
Oh, guess what? Today is apparently national peanut butter day! I love PB :)
Here's some of my favorite recipes using it:
Overnight PB Oats in a Jar
Chocolate Covered Pretzel Cookies with Peanut Butter Chips
Chunky Monkey Banana Bread
Single Serve Fudge Cake with PB Frosting
Cookies with PB Cheerios
Yeah, so pretty much just desserts (minus the oats)...but they are all great~try one today!
Ok, I'll be back tomorrow with an incredible cocktail recipe!