Things have not been very crafty around here this week. I do have some ideas brewing for some Valentine's crafts next week, though ;)
In lieu of crafts, I figured I'd recommend some books for you.
But, if you are jonesing for some craftiness, check out the (sort of) newish craft tutorials tab at the top of my blog or head on over to
Pinterest
& peek at my
craft pinboard
.
So, here's what I've been feeding my mind with lately.
I just finished:
Silver Girl by Elin Hilderbrand
, which I mentioned in
this post
.
This book was a really slow read for me. It was good, though. I enjoyed the story about two friends who came together in a time of need after growing apart over the years.
I'm now reading:
Thin, Rich, Pretty by Beth Harbison
It's a much quicker read than Silver Girl, but kind of "chick lit." It's good sometimes to have something light to read at the end of a long day, though.
So far, it is about two friends at summer camp who both struggled with insecurities. It flashes forward twenty years to how they still deal with their insecurities in their adult lives and the extremes they will go to to fit into society's idea of beauty.
I am about to read: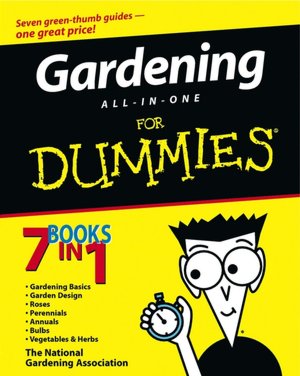 Gardening for Dummies
Yes, really.
We just bought a house after living in apartments for years, so we have alot to learn about how to take care of our flower beds and yard. I thought I'd read it now in the winter to prepare for the spring.
Ok, hope everyone has a lovely Wednesday. I'll be back with a sweet recipe on Friday!